Little Dipper Fondue has been named one of the top 100 restaurants in the country by nationally-acclaimed restaurant website OpenTable.com! Read More




choose your Location

An experience you won't find at any other restaurant in Wilmington - unique, nostalgic and fun...FONDUE! The Little Dipper menu includes premium meats, fresh seafood, vegetables and homemade sauces for dipping. Enjoy a night out while you dip assorted breads into hot melted cheese prepared tableside by your server. Try filet mignon with a warm au pouivre sauce, sashimi tuna dipped in asian ginger sauce or shrimp drenched in wasabi lime aioli. For dessert, don't pass up strawberries dipped in milk chocolate or bananas with a dark chocolate and peanut butter blend. Whether you're with a large group celebration or out for an intimate dinner for two, Fondue is special and different! Join us soon and get hooked!
Where Would You Like to Eat Tonight?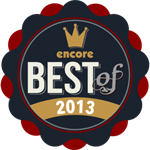 Recipient of Encore's "Best Place to Take a First Date" award for 2012!